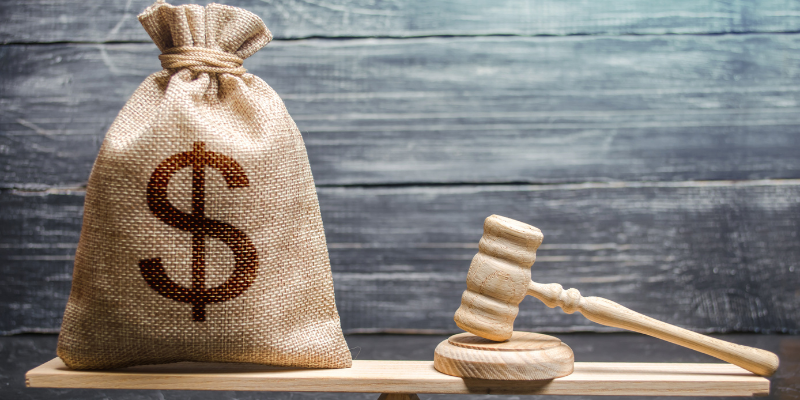 pay disparities in the legal profession
pay disparities in the legal profession
­­­As discrimination lawyers, many of our blogs focus on occupational inequalities, discrimination in the workplace and pay disparities related to protected characteristics. Such diversity features in all professions and industries, and this includes our own – the legal profession.
The latest Career Progression in the Legal Sector Report by the InterLaw Diversity Forum published earlier this month, provides some stark, albeit unsurprising, findings relating to gender pay gaps along with race & ethnicity, LGBT+ status, disability and social mobility of UK lawyers examined through an intersectional lens.
City firms like to talk the talk – with Equality and Diversity Policies and inclusivity initiatives, but do they walk the walk when it comes to pay and progression?
The report's findings reveal a hierarchy in earnings in the legal professions and highlight the impact of intersectionality and inequalities broken down by various protected characteristics. Some of the key pay disparities include:
Asian men appeared at the top of the pay league table, closely followed by white men.
Black women sat at the bottom in terms of pay.
Many gay lawyers earn less than their straight counterparts with the top 10% of homosexual men earning half that of their straight male counterparts.
The top 10% of Asian men earn between £700,000 and £1million, whereas the top 10% of white women earn between £200,00 and £300,000 and the top 10% of black women's salaries sit between £50,000 and £100,000.
By contrast, the top 10% of lesbian lawyers earned between £200,000 and £300,000, in comparison with their straight women counterparts who earned between £100,000 and £200,000.
In terms of social mobility, there is a shift away from lawyers attending fee-paying schools with more lawyers representing the first generation in their families to attend university.
Bisexual lawyers reported the lowers levels of job security and unfavorable responses to questions relating to unconscious bias, bullying and discrimination.
Across all questions, the report found that lawyers with disabilities face consistent disadvantage.
The founder and chairman of the Interlaw Diversity Forum, Daniel Winterfeldt, stated "This report is a call for the legal sector to move away from jazz-hands diversity aimed at public perception and brand towards meaningful work that positively impacts the recruitment, retention and promotion of the best talent, including those from diverse and socially mobile backgrounds."
This slow progress in the legal profession presents a sorry state of affairs. Real, deep rooted cultural change is now needed to address these inequalities in the profession. The report recommends that the firms set targets for hiring, retention, promotion, and training.
So how diverse is the legal profession?
The Solicitors Regulation Authority compiles data every two years and the latest report is due to be published early next year. Based on the last data published in March 2020 (when 96% of firms reported their data), the legal professional is represented as follows:
49% are women (although women account for only 33% of partners)
21% are from BAME backgrounds
2% reported that their gender identity was different to that assigned to them at birth
In terms of this month's report on career progression in the sector, the Forum's Patron, The Rt Hon Baroness Scotland of Asthal QC stated, "a profession stuck culturally in the mid-20th century will not flourish into the middle of the 21st. Law firms boasting both top diverse talent and an inclusive culture will be in a better position to deliver first-class services to an increasingly diverse client base in an everchanging world market."
It is no wonder that a significant number of didlaw clients come from within our own profession. There is no room for pay disparities in any sector and certainly not within our own profession.
This blog is by Caroline Oliver, Senior Solicitor, didlaw.