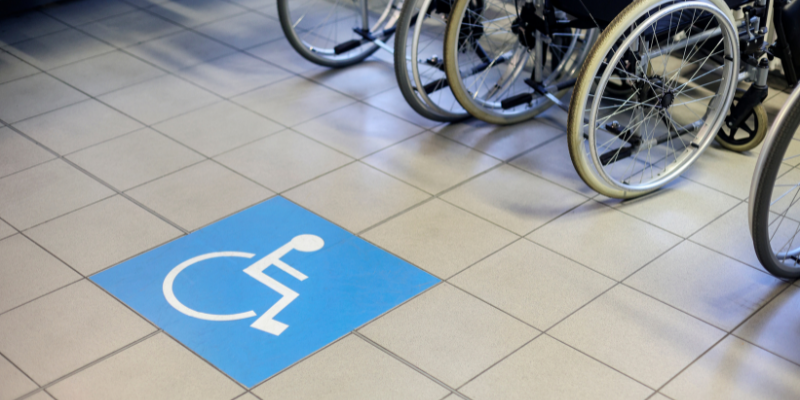 wheelchair access: Israeli MP left outside of COP26 summit
wheelchair access: Israeli MP left outside of COP26 summit
Israeli MP Karine Elharrar, a wheelchair user, was forced to return to her hotel room after waiting outside the COP26 summit in Glasgow for two hours and was thus prevented from attending the first day. She was unable to get onto the grounds of the conference because the only options were to walk or take a shuttle which was not suitable for a wheelchair.
Boris Johnson apologised for the "confusion". Labour MP Wes Streeting called it a "national embarrassment". Israeli Prime Minister Naftali Bennett threatened to boycott the rest of the summit if Ms Elharrar was unable to enter again.
And discrimination lawyers the world over surely found themselves involuntarily making a swift palm-to-forehead movement.
That this could happen to an elected official at one of the world's most high-profile events surely goes to show the extent of the problem. As Ms Elharrar said, "We can talk about accessibility and the rights of people with disabilities, but in life we need to implement all the conventions and all the regulations and that was an experience that showed that we need to pay attention to all the details everywhere."
On that note, it's a good moment to remind ourselves what the accessibility rules are.
The Equality Act 2010 requires reasonable adjustments to be made to ensure disabled people can access:
education;
employment;
housing;
goods and services; and
associations and private clubs,
where a disabled person is placed at a "substantial disadvantage" compared to non-disabled people, due to their disability.
What's "reasonable" in relation to an adjustment will depend on the circumstances.
Let's just assume COP26 is covered by the provisions of the Equality Act 2010. If we were going to put our judgy caps on in this case, we might consider whether it was "reasonable" to make room in the multi-hundred-million-pound COP26 budget for a wheelchair-accessible shuttle. We might then consider whether being left in the cold outside of COP26 was a "substantial disadvantage" for Ms Elharrar. (Tough call I grant you, but signs point to yes.)
In an employment context, there are a number of adjustments employers might be required to make for wheelchair users. That includes widening doorways, providing a ramp, or moving furniture, to name a few. There is no onus on disabled employees to suggest adjustments; the duty is on the employer to explore the need and possibility of adjustments. Employers are also responsible for bearing the cost.
Failure to make reasonable adjustments is wheelchair discrimination.
The fact is that, despite the Equality Act 2010, this sort of discrimination is still all too common – in the UK and elsewhere. Surely, it's hardly comfort to millions of wheelchair users around the globe to know that even world leaders can get left out in the cold. Hopefully, this incident will shed some light on the issue and encourage others to act.
This blog is by Kendal Youngblood, Solicitor, didlaw.