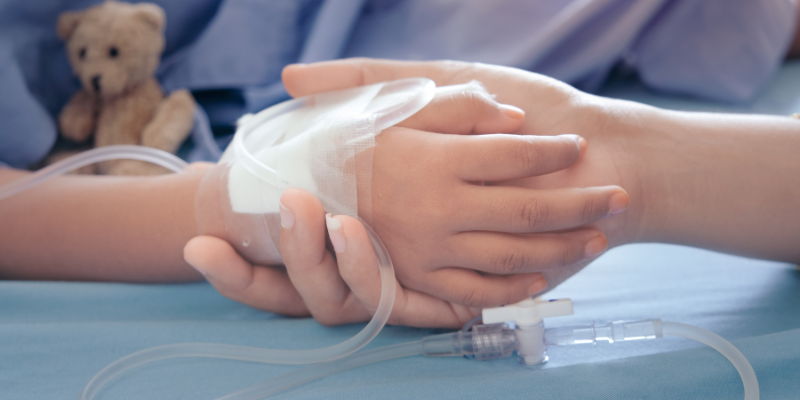 Permanent Health Insurance – what you need to know
Permanent Health Insurance – what you need to know
When you start a new job, most employees don't really take much notice of Permanent Health Insurance benefits (PHI) (also known as Group Income Protection (GIP)) that they might need if they are unable to work due to long term sickness.  
But when you are ill and have exhausted both contractual and/or Statutory Sick Pay, then PHI benefits may be your only option of getting an income. Most PHI policies provide, after a deferred period, for an employee to receive a certain percentage of their salary so long as they meet the definition of incapacity. What amounts to "incapacity" varies from scheme to scheme but generally it's if you are "materially and substantially incapacitated" from being able to carry out your role. Occasionally incapacity is defined as not being able to carry out any job whatsoever – this is often referred to as the "Suited Occupation" definition. The period of cover also varies; it can be for a fixed term – two, five and ten years or until normal retirement age.
All of this sounds good but getting PHI benefits is not always easy. Every employee has to complete an application form where they tell the insurance provider all about their medical condition and what they can and cannot do in terms of work and normal daily activities. Some medical conditions such as stroke and cancer automatically qualify for PHI benefits. However other conditions such as Long Covid, debilitating migraines and in particular mental health conditions are scrutinised to see whether an employee meets the definition of incapacity and warrants receiving benefits. Medical evidence becomes a real issue in these cases, where the insurer might insist on getting their own evidence and that can take months before a decision is made, all the while the employee has no income.
Perhaps I am cynical, but I often see cases where the insurer has refused to pay Permanent Health Insurance benefits. Sometimes relying on a pre-existing condition exception or cherry-picking parts of the medical records to support a decision to turn down a claim. Often an insurer has refused PHI benefits because what the employee suffers from they deem as work-related stress. Policies often don't cite this as an express exception, yet it is often used by insurers as a valid reason to reject a claim on the premise that if you remove the stress then the employer could return to work. For an employee this is counterintuitive because removing the stress at work that might have caused or contributed to their condition is often insurmountable.
Most policies require the recipient of benefits to continue being an employee. The contractual relationship is between the employer and the employee to provide PHI benefits. A few policies permit the employer to terminate an employment relationship, in which case the employee will then have a direct relationship with the insurer to provide them benefits.
No matter what, even if you do get Permanent Health Insurance benefits, you will have to be routinely assessed to ensure your eligibility continues – sometimes this is annually, other times it is bi-annually. The constant scrutinisation of an employee's medical condition can be stressful because at any juncture the PHI benefits can be withdrawn if an insurer deems the employee is no longer eligible, putting an employee in instant financial strife.
Employers are also sometimes surprised to realise that if an employee has a contractual entitlement to a PHI benefit, they may be under an implied duty to take 'all reasonable steps' to obtain these benefits for the employee. The employee is after all not a party to the contract with the insurer. Even before that stage, employers may well be under a duty to bring the PHI benefits to the attention of the employee.
If benefits are dependent on being an employee, it does not always follow that an employee can continue being employed indefinitely. An employer can still terminate an employee's employment e.g., by making an employee redundant so long as it is not connected with their medical condition.
As an aside, holiday accrues (and can be taken) during periods of absence covered by PHI. Statutory holiday entitlement (under Regulation 13 of the Working Time Regulations) rolls over, albeit for only 18 months after the end of the year in question. Since most PHI policies provide for a percentage payment of normal salary, how does that interact with the WTR requirement for annual leave to be paid at a rate of a week's full pay? Is there an expectation of 'full pay' (at the higher, non-PHI rate) rather than 'PHI pay' during a period of holiday? To decide these questions, you need to look carefully at the PHI policy and the contract of employment.
If you are battling with an insurer who is refusing to pay benefits, then you always have the right to appeal their decisions. Also remember you can make a complaint to the Financial Ombudsman. The process is free, but importantly not binding. That said, insurers are pretty unlikely to ignore the Ombudsman's recommendations in practice.
So PHI can be tricky. I have practised in this area for a number of years and represented Patti Marlow, who brought a seminal case in this area of law. Marlow v East Thames Housing Group Ltd [2002] EWHC 1460 (QB) (24 May 2002) (bailii.org).
We have been successful in turning over many insurer's decisions not to give PHI benefits. If you need advice, do contact us and see if we can help.
This blog is written by Anita Vadgama, Partner and Solicitor for didlaw.