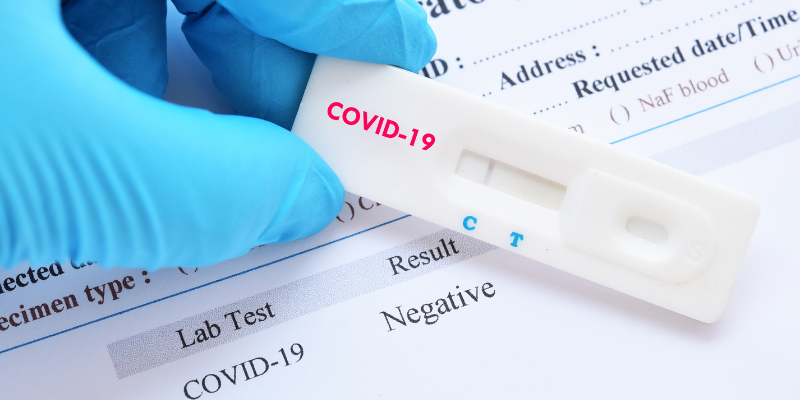 Tribunal finds long Covid symptoms met disabled person definition
Tribunal finds long Covid symptoms met disabled person definition
In Burke v Turning Point Scotland, an employment tribunal found that an employee suffering from symptoms of long COVID met the disabled person definition under section 6 of the Equality Act 2010 and will therefore be allowed to bring a claim of disability discrimination in relation to his unfair dismissal.
FACTS
Prior to his unfair dismissal in August 2021, Mr Burke had been employed by Turning Point as a caretaker. He first contracted COVID-19 in November 2020, after which he became absent from work and did not return prior to being dismissed, consequently initiating a case of disability discrimination. Mr Burke described his initial COVID symptoms as "very mild" and flu like". After the isolation period however, he began experiencing severe headaches and fatigue which left him having to lie down after waking, showering and dressing. Due to the fatigue, he was unable to help with household chores such as cooking, ironing and shopping. His concentration was affected and he described his sleep pattern as 'wrecked'. Due to his symptoms, he did not feel well enough to socialise and missed important events, such as a family member's funeral. Whilst Mr Burke would sometimes feel an improvement in his symptoms, they would then return. The unpredictable nature of his illness created a further feeling of anxiety.
JUDGMENT
Employment Judge J D Young when deciding the matter found that a lack of particularisation in Mr Burke's various fit notes was in part due to the severe restrictions on face-to-face meetings with GPs during the period between November 2020 and August 2021. His description of fluctuating symptoms was also in line with the general understanding of the condition outlined in a TUC report as there being 'good days and bad days'.
Accepting Mr Burke's evidence regarding the effects of his impairment, the judge concluded that the impairment did have an adverse effect on day-to-day activities. The effect on day-to-day activities was deemed to be substantial and that, looking from the dismissal date of 13 August 2021, it could well happen that the impairment would last for at least 12 months. Given these circumstances, Mr Burke met the disabled person definition during the relevant period by virtue of his long COVID / post viral fatigue syndrome after the relevant tests for disability under section 6 of the Equality Act 2010 were reached. The case will now move on to a final hearing, where the merits of Mr Burke's claims of unfair dismissal, disability discrimination and age discrimination will be decided.
This Blog was written by Michael Green, Trainee Solicitor at didlaw.