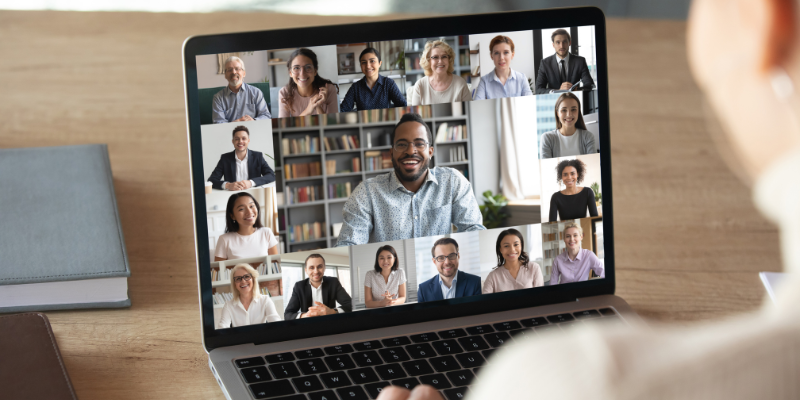 The digital workplace – a new era
The digital workplace – a new era
The workplace is changing. The pandemic has served to accelerate the introduction of a digital workplace as organisations strive to adapt to an ever-evolving work environment.
Many workplaces have seen the introduction of new technologies such as automated machinery, data analysis and complex computer systems in an effort to deliver innovative solutions to service delivery. Whilst this brings potential benefits some changes are more welcome than others. Change is often viewed by a workforce with concern and skepticism. These feelings emanate from a fear that job roles will be undermined; a fear that jobs will become deskilled; a fear that the workforce will be subject to excessive monitoring and a pressure to do more – often for less. And ultimately fears relating to future job security.
Such concerns are often unfounded. The key to dragging a skeptical, and perhaps unwilling workforce into the new digital age, as so often is the case, is communication.
Organisations looking to make digital workplace advancements in the workplace are encouraged to:
Consult with the workforce about any changes.
Outline the reason for the change and, crucially, explain the benefits of the change. Digital advancement may give rise to opportunities for growth, development and progression. They may allow for greater flexibility and hybrid methods of working. They may give rise to safer, more productive working practices.
Provide assurances to the workforce that jobs are not at risk. Acknowledge the contribution and value that the workforce brings to the organisation.
Ensure that any changes are implemented safely and are compliant with health and safety guidelines.
Ensure that any changes are implemented inclusively and are compliant with employment law.
Ensure that any changes do not compromise an individual's ability to do their job. Be particularly mindful of those individuals who have protected characteristics that may impact their ability to adapt to any proposed changes.
Evolve at pace. Ensure that changes are implemented as necessary to ensure that the workforce has time to adapt and receive appropriate training.
Recent times have reminded us that the future is uncertain. However, one thing is certain. Digital workplace advancement will continue. Organisations need to adapt if they are to survive and thrive. Getting the workforce on board with that journey of digitalisation in the workplace is the key to future success.
This blog was written by Kate Lea, Senior Solicitor at didlaw.