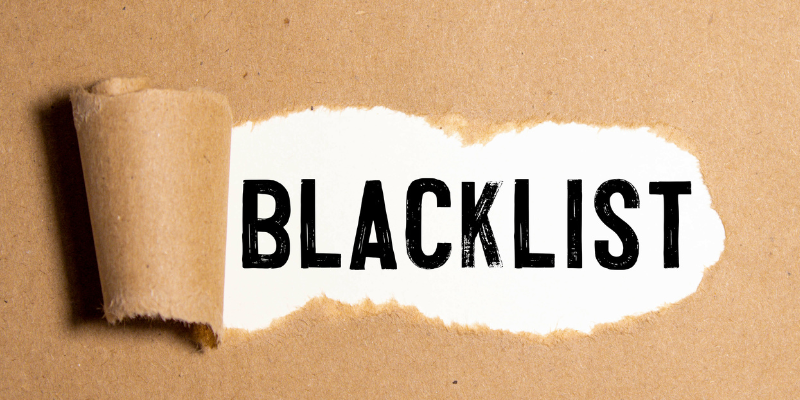 'Blacklist' Is Not A Racist Term, Rules Employment Tribunal
'Blacklist' Is Not A Racist Term, Rules Employment Tribunal
In a judgment published in November 2022, an Employment Tribunal (ET) has ruled that the use of the word 'blacklist' on a work call was not racist. The Claimant, Software Engineer Taiyyib Azam, presented claims at the ET against his employer IBM, for, amongst other things, race discrimination.
One such incident of alleged race discrimination occurred on a call with a colleague in which the colleague repeatedly used the term 'blacklisting'. The term was used to describe a list of IP addresses that are not allowed to connect to a server. The term 'whitelist' was used to describe the reverse; a list of IP addresses that are allowed to connect to a server. The Claimant alleged the word was inherently racist and that the colleague had employed its use as a subtle reference to the George Floyd murder which had occurred on the same evening that the call took place.
IBM accepted that 'blacklist' and 'whitelist' represented 'legacy terminology' that they were trying to move away from so as to avoid causing any offence. Alternative words such as 'allowed lists' and 'denied lists' were encouraged but 'blacklist' and 'whitelist' were still commonly used in the industry.
However, the ET dismissed the allegation, saying that there was no connection whatsoever between the use of the terms and the murder of George Floyd. The ET also said that the use of the term was 'entirely innocuous' and that the race discrimination allegation from the Claimant that it was racially motivated was 'contrived… as a way to bolster his own case'. The ET went on to dismiss all of the Claimant's claims.
The term 'blacklist' was first used in the 1600s to describe a list of people who are deemed objectionable by the makers of the list. It was often used to describe a list of workers considered troublesome by their employers for engaging in union activity.
Regardless of the seemingly innocent etymology of the phrase and the innocent use of it in the circumstances of the case, employers should always be discerning in terms of the words they use and the words widely used within their company. They should also consider the impact such words may have on their employees, particularly if they relate, however tentatively, to a protected characteristic, such as race.
The judgment can be found here.
This blog was written by Jack Dooley, trainee solicitor for didlaw.