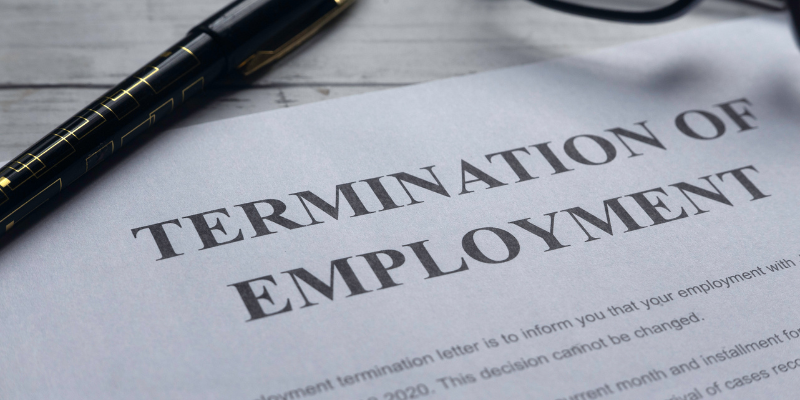 Dismissal Case Study 
Tribunal finds long covid symptoms do not meet disabled person definition.
In the Quinn v Sense Scotland dismissal case study, an employment tribunal found that an employee suffering from symptoms of Long Covid did not meet the definition under section 6 of the Equality Act 2010 and therefore, her claims for disability discrimination were dismissed.
The law
A person will be disabled under section 6 if they can show they have a physical or mental impairment which has a substantial and long-term adverse effect on their ability to carry out normal day to day activities. The effect must be substantial, i.e., more than minor or trivial and must have lasted, or be likely to last or recur, for at least 12 months.
Facts
Ms Quinn was employed as Head of People from 9 December 2019 until her dismissal on 27 July 2021. Ms Quinn tested positive for Covid on 12 July 2021. She returned to work but continued to experience fatigue, shortness of breath, generalised aches, pain and discomfort, headaches, and brain fog. Ms Quinn was dismissed on 26 July 2021. The symptoms continued after her termination date and had a detrimental impact on her life and disrupted her sleep. She stopped socialising, exercising and struggled shopping and driving.
Sense Scotland said that she did not have Long Covid at the time of her dismissal because she was able to work and attend their offices prior to her dismissal.
The evidence provided by Ms Quinn confirmed that her GP did not advise her of a possible risk of Long Covid until four weeks after her dismissal and she was not formally diagnosed with Long Covid until six weeks after her dismissal. Differing from the recent case of Burke v Turning Point Scotland – where Mr Burke had been off work with Covid for nine months and there was no potential date for his return.
Judgment
Rejecting Ms Quinn's evidence, Employment Judge Sutherland decided that at the time of the dismissal, Ms Quinn did not have Long Covid because the effect had only lasted two and half weeks and it was unlikely, at the time of dismissal, that it would have lasted longer than 12 months because the majority of people who have had Covid do not go on to develop Long Covid. Therefore, she did not meet the relevant tests for disability under section 6 of the Equality Act 2010. Her claims were dismissed.
This differs from the outcome in Burke. You can read my colleague Michael's case update on Burke here. The decisions in Quinn and Burke are not binding, each case turning on its own facts but each case highlights the importance of section 6 and what a Claimant requires to prove they are disabled under the Equality Act 2010.
You can read the full judgment here.
Didlaw has a team of experienced lawyers who can provide practical guidance and support to those seeking advice in respect of disability discrimination. Please contact us if you need assistance.
This case update was written by Jo Sinclair, Solicitor at didlaw.