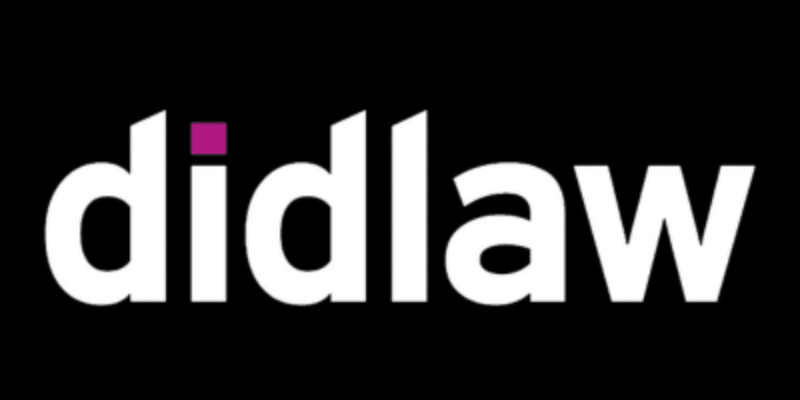 Happy birthday didlaw!
1 October 2023 marks 15 years since didlaw was established by me in 2008. It started as a desk at home, a PC, a mobile phone and a copy of Tolley's. The firm did not have one single client or contact, We started from zero. We are now based in the City of London with a team of 8 (soon to be 9) and are regarded as the leading law firm for disability discrimination in employment. The entire team will gather on Friday night to celebrate this achievement.
Don't call us early on Saturday.
Didlaw started as a glint in my eye when I was on the Organ Donor Register in 2006 waiting for a heart transplant. I had a lot of thinking time. Even thinking at that time was a challenge. When your heart is beating below 30 beats per minute there's not a lot of blood flow to the brain. Thanks to the wonderful work of the Royal Papworth Hospital, my cardiologist Jayan Parameshwar, my donor, his family and my husband who persuaded me to have the surgery, I am still here to tell this tale and have spent the last 15 years building a law firm that is ranked in Chambers and Legal 500, which is a Times 2024 Best Law Firm and which is widely regarded as one of the top discrimination law practices in the country. I am not going to be shy about these achievements!
I had given up my very pressured day job at L'Oréal due to ill health, had gone into heart failure and was thinking about what I might do next if I was lucky enough to get a donor heart in time and if I survived the transplant surgery. I realised that I would be unlikely to get a job – who would employ someone with this medical history? I also realised that I did not want to go back into corporate life and preferred to row my own boat.
Employment was one of the parts of my legal training that I'd really enjoyed and something which I had some experience of from being General Counsel. I don't remember how I landed on the idea of disability discrimination at work other than perhaps my personal situation where the frustration of not being able to work due to illness was pretty front of mind. I do know that around that time the landmark decision in Green & Deutsche Bank saw the first huge damages award for bullying that Ms Green had endured in the "department from hell" and this got me thinking about illness and work related stress which could lead to illness.
Fast forward 15 years and we have done nothing but work stress and illness cases. I have acted for clients with cancer, with MS, with HIV, with Alzheimer's, with Parkinson's, with ADHD, autism, bipolar, depression, anxiety disorder. You name it, we have advised. Sadly I've even acted for clients who have died because of workplace issues: this should never happen.
It's been an absolute honour to help our clients at what is a very difficult time in their lives. The empathy I feel for these people is real. I have worked to instil in every member of my team the idea that we are not just lawyers: our aim is to support our clients and guide them through a process that can be daunting. It's never been just about legal advice, it's about marshalling them through safely and helping them feel protected, removing some of the strain.
Life is enough of a challenge when you have health issues. Add to that an unsympathetic employer, or worse, a downright cruel and unreasonable one, and your world caves in pretty quickly. I am hugely proud of the work I have personally done, of the work my team has done and continues to do every day. We make a difference in the world and I am satisfied that I have put my extra time on this earth to very good use. 17 years since my transplant I still pinch myself that I am even here to run a law firm but when I do eventually curl up my toes one last time I will know that I did add something positive to the world. And that makes me rightly proud.
This blog was written by Karen Jackson, Managing Director, solicitor, founder & Managing Director of didlaw. A LawCare champion and a huge advocate for the rights of people with disabilities and working women. Also proud leader of the best Claimant lawyer team in the City.