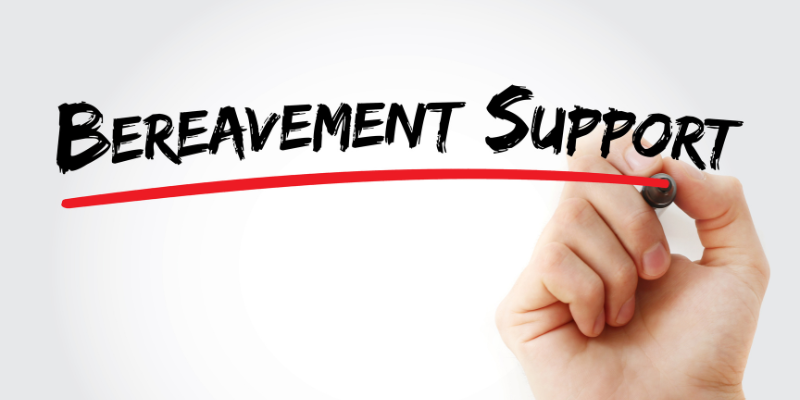 how can employers support bereaved workers?
how can employers support bereaved workers?
Last month the UK reached the grim milestone of recording 100,000 deaths as a result of the Covid-19 virus. Every one of those statistics represents a wife, husband, parent, brother, sister, child or friend. With each loss there are many more who are left grief stricken.
Most of us will experience the death of a person close to us at some point in our working lives. Grief affects people differently. Whilst some may prefer to continue working as this provides a welcome distraction, others will struggle to cope emotionally and with everyday tasks. Regardless of the impact, most bereaved employees will have to take some time off work unexpectedly. Many will need time to make arrangements and attend the funeral. Others will require a longer period off work before they feel ready to return.
Surprisingly, there is no statutory right to compassionate leave for employees. The only exception to this was introduced in April last year when the government provided the right to two weeks' leave following the death of a child or stillbirth. Eligible employees will be entitled to pay during this leave. There are other rights to leave which are available. For example, an employee may take annual leave and there is a right to time off in terms of parental leave and emergency leave relating to dependents. However, this right to leave is limited and unpaid. Many employers use their discretion to grant a period of leave in the event of a family death or critical illness of a loved one. This may be paid or unpaid leave and often a combination of both.
Employers should have a policy and trained managers in place to support employees as they cope with bereavement, the critical illness of a loved one or other traumatic event. Flexibility and compassion are key to supporting the employee and this helps to demonstrate that the employer values its employees which in turn fosters loyalty, reduces sick leave and helps to retain employees in the long term.
Establishing a policy can help employers manage such issues in terms of identifying eligibility for compassionate leave, the provision of pay during such leave and ensuring the implementation of the policy is fair and not discriminatory (for example granting leave in relation to a same-sex partner).
Flexibility is crucial. There is no one size fits all when it comes to a bereaved employee. There should be additional support when an employee returns to work and sensitivity when an employee's attendance or performance is affected. Maintaining a dialogue with the employee and offering support such as counselling is also advised. An employee may become unwell following a bereavement and a number of longer-term issues regarding well-being and mental health may arise.
Employers should review their bereavement, mental health and wellbeing policies to support their employees during these distressing life events. ACAS has a helpful guide on managing bereavement in the workplace which you can access here and at didlaw we can advise, train staff and draft policies.
Employees impacted by the death of a loved one or other traumatic event are advised to discuss this with their employer to seek appropriate support during such a difficult period.
This blog is by Caroline Oliver, Senior Solicitor, didlaw.