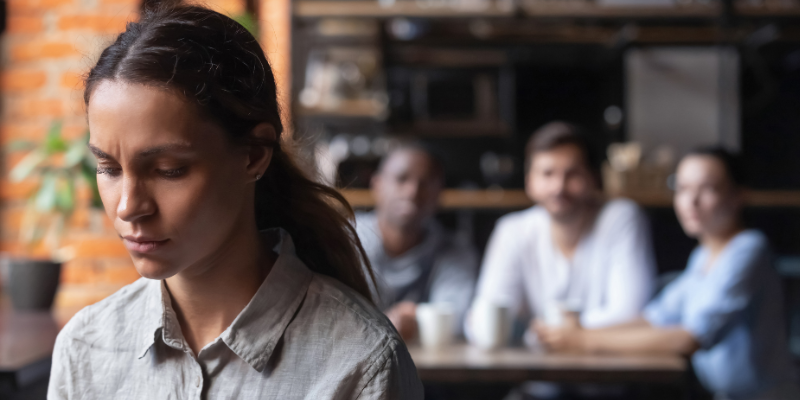 Loneliness at work – Are you lonesome tonight?
Loneliness at work – Are you lonesome tonight?
Our Legal Director, Elizabeth McGlone recently chaired a panel discussion on the topic of loneliness at work. The speakers were Human Resources professionals, who were alive to the fact that working from home and hybrid working can bring about challenges for some individuals, who may not relish the idea of having their home-life and work-life combined or who thrive on face-to-face human connections made in the workplace.
As life returns to some semblance of normality following the Covid-19 pandemic, many employers may wrongly assume that all of their employees are happy working from home and conducting their day-to-day work interactions remotely. Many people are indeed happy to have found a better work/life balance by being able to avoid the commute and be more present for their families. But this should not be the presumption for everyone and employers should be cognisant of the fact that being alone at home is not a 'one size fits all' situation and that some may struggle more with loneliness at work than others.
This is where employers need to watch for warning signs that employees are not coping well and may need additional support and interaction to facilitate their performance. The panel speakers, all of whom have day to day experience of a wide range of employees, were mindful of the fact that different working models work for different people and that employers have to be flexible and engaged to understand the needs of their workforce.
One panel member flagged the impact of neurodiversity and that individuals who have Autism Spectrum Disorders (ASDs) may find working from home more difficult due to a lack of stability/routine. Communication via electronic means can be less effective for those that struggle with body language and eye contact. It can be difficult to get true engagement through a computer screen and works can begin feeling lonely working from home.
The main takeaway was that engagement and communication are key and that employers should be looking for warning signs of any employees that may be struggling as a result of isolation, loneliness at work and a lack of day-to-day human contact.
This blog was written by Elizabeth McGlone, Legal Director at didlaw.