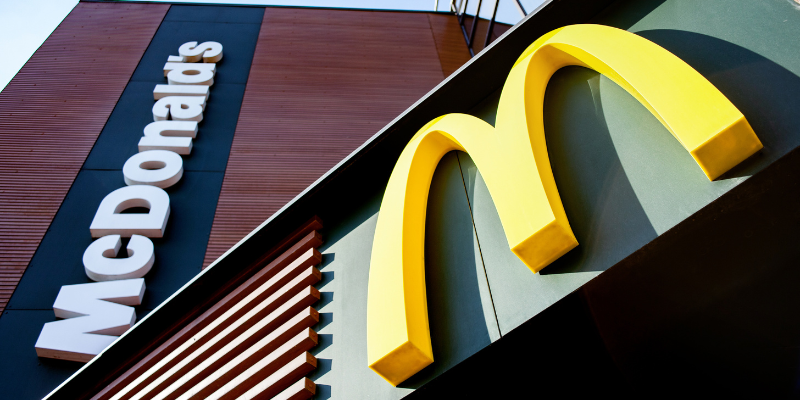 McDonald's Enters Into Legal Agreement to Tackle Sexual Harassment
McDonald's Enters Into Legal Agreement to Tackle Sexual Harassment
Following complaints of failing to deal with rampant sexual harassment of its employees, McDonald's has signed a legally binding agreement with the Equality and Human Rights Commissions (EHRC). The agreement will force McDonald's to implement a number of measures – including communicating a zero tolerance approach to sexual harassment, providing sexual harassment training for its employees and improving policies for responding to complaints.
The Bakers, Food and Allied Workers Union (BFAWU) representing McDonald's employees estimates more than 1,000 cases of sexual harassment have been reported, although the exact number is not known.
For example, BBC reported that McDonald's employee Christine alleged her manager exposed himself to her in the stock room while making inappropriate sexual suggestions. Christine raised a complaint to her business manager, who told her to "get back in the kitchen" and continue working with the manager. The business manager also suggested she call the police if she had such a problem. Christine never worked for McDonald's again but the manager that harassed her is still employed.
The EHRC will now monitor McDonald's to ensure it is complying with its obligations, and will investigate if it finds evidence it is not. BFAWU general secretary Sarah Woolley has commented she does not have confidence in the agreement and noted the union didn't believe complainants were consulted.
McDonald's CEO for the UK and Ireland, Alistair Macrow, said: "We already have a strong track record in this area and I now welcome the opportunity to work with the EHRC to further strengthen this", adding that any forms of harassment and abuse "have no place in our society or at McDonald's." Macrow's comments fail to acknowledge that the only reason the EHRC would be involved in the first place is that McDonald's clearly doesn't have a "strong track record" in protecting its employees.
The EHRC agreement will be cold comfort for the 1,000+ employees that have already been sexually harassed. It is hard to see how pronouncements that sexual harassment won't be tolerated will really fix the cultural rot that caused such egregious failings, when the abusers get to keep their jobs. Ultimately, the problem comes down to low-wage staff who can't afford to enforce their rights. Until that broken system is addressed, sadly we are likely to continue seeing harrowing stories like this one.
This blog was written by Kendal Youngblood, Solicitor at didlaw.