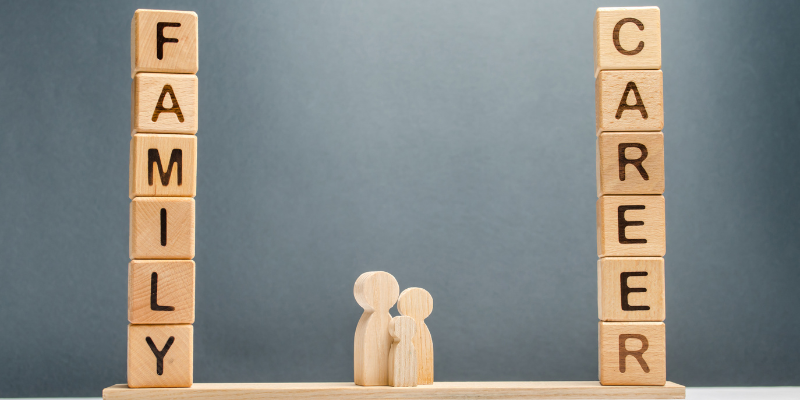 Survey considers impact of taking a career break on salaries
Survey considers impact of taking a career break on salaries
A new survey, conducted by Reed.co.uk and Research Without Barriers, has found that 7 in 10 women feel that taking a career break has made them less confident in their careers. The survey also revealed that two-thirds of women are afraid to negotiate their pay, which was potentially a result of a diminished sense of self-assurance following a career break.
In addition, the survey results indicate the cost-of-living crisis has had a disproportionate impact on women. 75% of women are looking for jobs with greater salaries, and 83% of those admitted they would not apply for a job if the wage was not disclosed in the job advertisement.
The stigma women face when returning to the job market – whether they took a break for caring responsibilities or other reasons – is often cited as the reason many struggle with a lack of confidence after taking a career break. This has an impact on their ability to negotiate the compensation they deserve, creating long-term implications for their earning potential.
There are a few ways that hiring practices can address these issues:
Do not consider maternity leave a "career break". Women on maternity leave are still employed and should be treated as such.
Be up front about salary scales. If potential employees understand the range this will help them negotiate a salary that is appropriate for them.
Embrace flexible working. This is crucial for helping women (who are more likely to have caring responsibilities) back into the workforce.
In addition, it is worth considering whether salary negotiations are needed at all. Instead, companies could set fixed rates of pay for all – which can enhance a sense of equality and trust among employees. Women with caring responsibilities make up a huge percentage of the workforce, and their contributions ought to be recognised and compensated fairly.
This blog was written by Kendal Youngblood, Solicitor at didlaw.