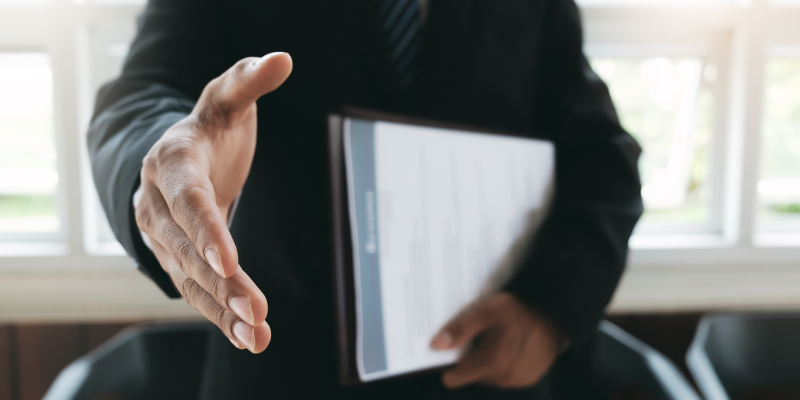 Trainee Sues Law Firm Who Offered Him A Training Contract
Trainee Sues Law Firm Who Offered Him A Training Contract
In a judgment published in December 2022, an Employment Tribunal (ET) has ruled that a law firm's written contract of employment contradicted, and therefore breached, a verbal contract that had previously been agreed between the law firm and a trainee solicitor.
The Claimant, Mr Osvald, sent his CV to the Respondent, Holden and Co LLP, leading to an in-person meeting on 13 November 2021. At this meeting, the Claimant claimed that the Respondent agreed, amongst other things, that he could work from the firm's Hastings office so he could pick up his children from the school they attended nearby. On 15 November 2021, the Respondent emailed the Claimant confirming the annual salary for the role and agreeing a start date.
When a written contract was sent to the Claimant some weeks later, it stipulated that the Claimant had to work from the Ashford office. The Claimant challenged the Respondent on this point, explaining that this was not what was agreed from the verbal contract. However, with the Respondent not willing to budge, the Claimant alleged the change in agreed office location represented a breach of the contract that had already been agreed in the 13 November meeting. Accordingly, he brought an ET claim against the Respondent.
The Respondent denied that it was agreed in the 13 November meeting that the Claimant could work from the Hastings office. The Respondent argued that in any event, it didn't matter because the meeting nor the follow up email on 15 November amounted to a verbal contract being formed between the two.
The ET ultimately disagreed with the Respondent on both fronts, finding that:
It was more likely than not that the Respondent had agreed that the Claimant could work from the Hastings office during the meeting on 13 November and;

The meeting and the email combined amounted to a contract that was in place by 15 November.
Accordingly, the Respondent's revision stipulating that the Claimant work from the Ashford office amounted to a breach of contract and the Claimant's claim succeeded. The compensation the Claimant will receive is yet to be decided but it's a reminder to employees and employers alike that contracts can be formed verbally and not all discussions prior to the signing of a written contract will come under the pre-contract negotiations exemptions. In other words – choose your words wisely!
This blog was written by Jack Dooley, Trainee Solicitor at didlaw.