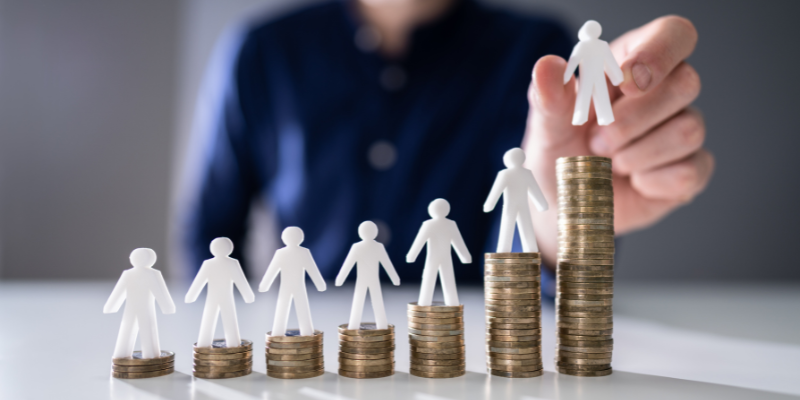 Increases to the National Living and Minimum Wage in 2021
Increases to the National Living and Minimum Wage in 2021
Next month, as happens every April, the National Living Wage and National Minimum Wage in 2021 will increase. This year the notable change is not the modest increase to pay, it is the age at which the National Living Wage will become applicable.
Employers should take note that as of 1 April 2021 the National Living Wage, previously only available to those age 25 and above, will now be payable to workers from age 23.
From 1 April 2021 the following rates will apply:
National Living Wage
Age 23 and above: £8.91 per hour (from £8.20)
National Minimum Wage
Age 21 – 22: £8.36 per hour (from £8.20)
Age 18 – 20: £6.56 per hour (from £6.45)
Age 16 – 17: £4.62 per hour (from £4.55)
Apprentice under 19 or, if over 19, in their first year of apprenticeship: £4.30 (from £4.15).
The increases are in line with the recommendations of the Low Pay Commission which was published last October.
Bryan Sanderson, Chair of the Low Pay Commission is quoted as saying:
"Recommending minimum wage rates in the midst of an economic crisis coupled with a pandemic is a formidable task. The difficulty in looking forward even to next April is daunting. There are strong arguments concerning both low-paid workers – many performing critically important tasks – and the very real solvency risks to which small businesses are currently exposed. In these unprecedented conditions, stability and competence are prime requirements.
Our value as a social partnership is to use the imperfect economic evidence to produce a recommendation which is professionally researched and dispassionate. Most importantly, after much debate it has the support of the business, trade union and academic representatives who make up the Commission. We have opted for a prudent increase which consolidates the considerable progress of recent years and provides a base from which we can move towards the Government's target over the next few years.
The increase in the national living wage in 2021 will mean that low-paid workers' incomes rise broadly in line with predicted wage growth; and modestly ahead of projected increases in prices, meaning low-paid workers' living standards should be protected. Commissioners do not believe the increase presents a significant additional risk to employment prospects, beyond the already challenging outlook."
This blog is by Tess Barrett, Solicitor at didlaw